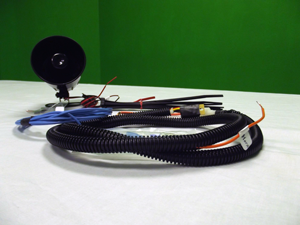 With Catalytic Converter theft rising not only in the United State but around the globe, Catcall answers with the Catcall series 1. "The best in Catalytic Converter theft prevention!" Catcall series 1 is designed specifically for single exhaust vehicles. You have a dual exhaust, not a problem. Check out Catcall series 2.
We have more products to come. We just haven't released them to the general public yet.
Catcall comes complete with full wiring harness, electronic security process, loud siren, wire eye-lets, wire wing-nuts, and zip-ties, all connected and ready to go. Armed 24/7, Catcall has been designed for quick and easy installation.
Follow manufacturer's code on disconnecting and reconnecting battery during install.